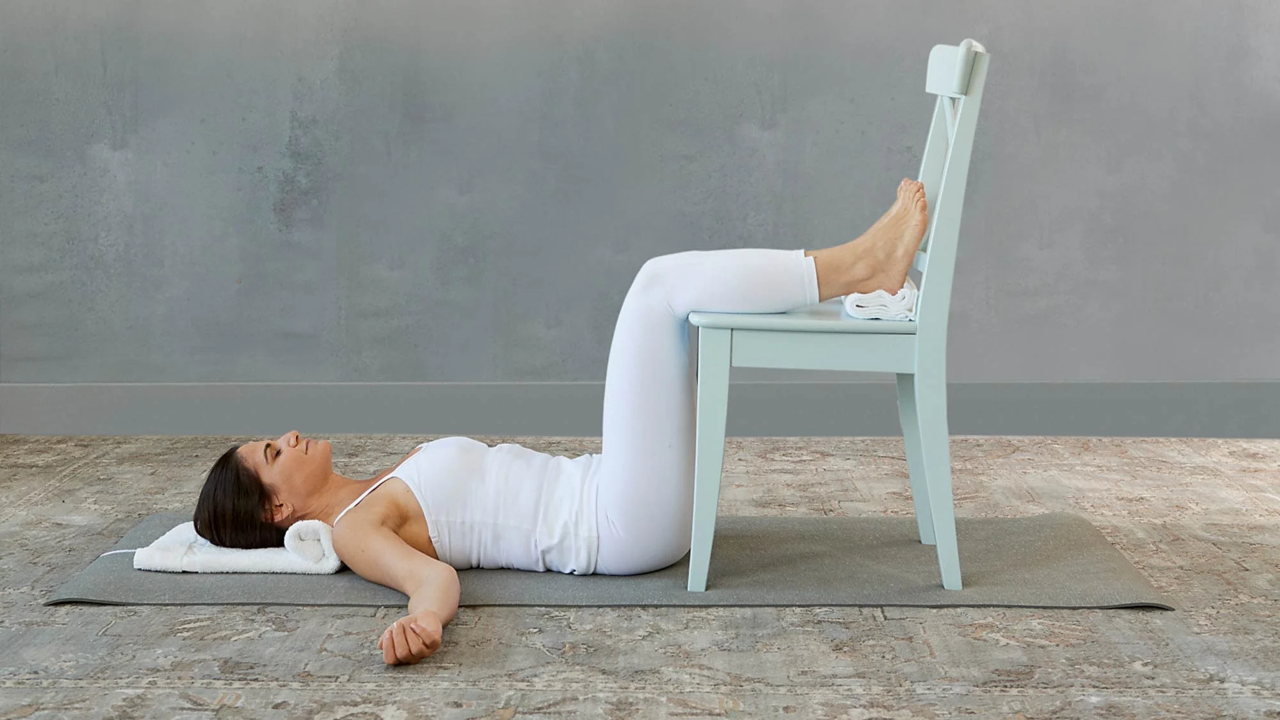 Restorative Yoga Series: Vagus Nerve Focus Fri Oct 27 - Fri Nov 17
DESIGNED FOR CHRONIC ILLNESS WARRIORS THIS FULL 4-WEEK SERIES INCLUDES:
Live class every Friday for 4-weeks
90 Days video access to full series recordings
Breathing exercises and guided meditation included in each class
Postures and techniques for stimulating the vagus nerve
Prop tutorial videos on how to use items from home for props
Additional Yoga Nidra practice for the vagus nerve video
Current Nourish Membership Members receive a 40% off discount! During checkout use promo code: Restmember.
 Join from the comfort of your own home, and practice in a community with other like-minded and like-bodied individuals.
More Details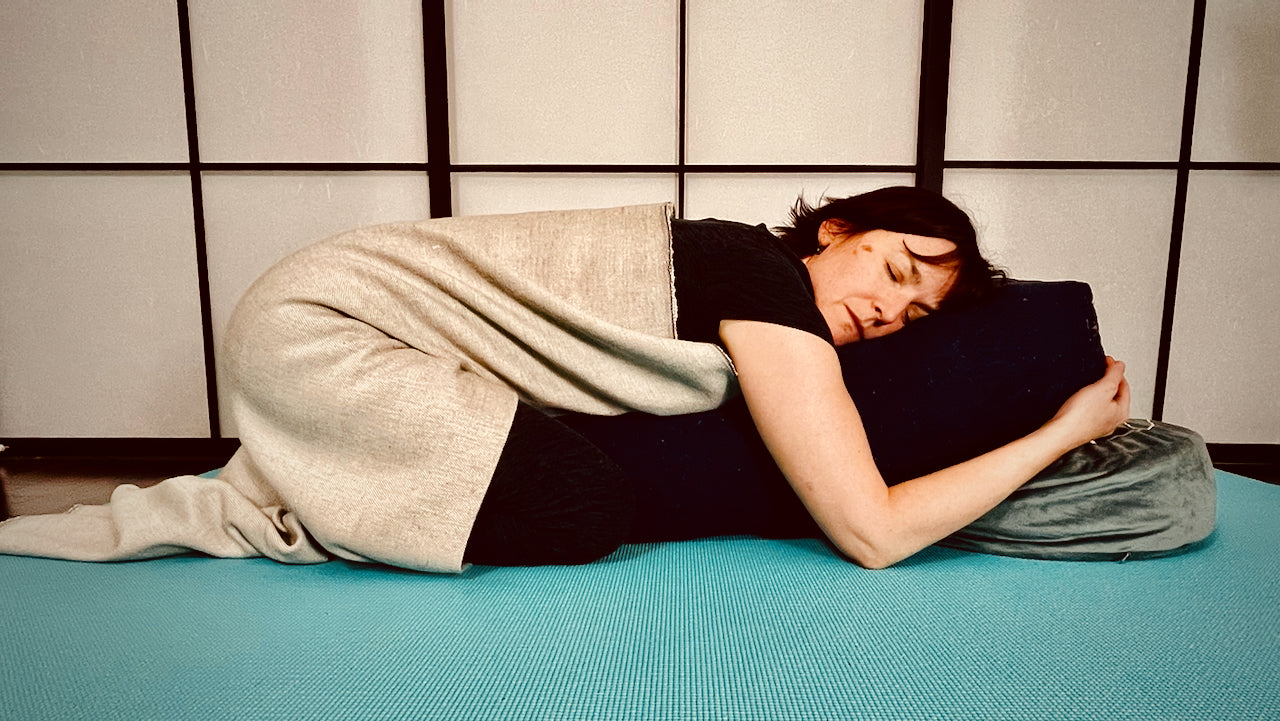 Benefits of Restorative Yoga:
Engages the parasympathetic nervous system to switch from "fight or flight" into the relaxation response
Relieves muscular tension by opening and releasing areas of tightness and congestion in the body
Increases circulation of blood and lymph systems
Quiets the mind by reducing hyperactivity in the frontal cortex
Deeply nourishing practice for your whole system
More than just rest, Restorative practices promote physical, emotional, and psychological healing.  Come learn how to rest more deeply so you can do more!
More Details
More Information
CLASS DETAILS & WHAT TO EXPECT

To deeply benefit and allow time for the relaxation response to fully engage, this class will be 45 mins.

This is not a movement practice. It is setting up props to position your body in restful poses. Modifications will be shown for each pose to ideally find what works best for your body.

Each class will have:

Only 2-3 postures to allow time to relax and let go.
Minimal speaking. The goal is to allow your brain to rest deeply, so silence is vital. (You may play gentle music if you prefer. Please make sure to MUTE yourself).
Yogic breathing instructed throughout.
15-20 mins savasana with guided meditation designed to take you into deeper relaxation.
I will end the zoom session for you so you do not have get up until you are ready.

Due to the intention of this practice, there will not be a community chat after class. Instead, you have the option to join a 30mins scheduled discussion 1 week prior to the series, and 1 week after.
SUITABLE SPOON LEVEL - INTENSITY LEVEL

This series is suitable for all 'Spoon Levels'.

You are encouraged to practice within your own unique level and modifications will be shown for each pose.

For those with more severe symptoms, it is recommended that you have a personal helper to assist in setting up your space and potentially props.
PROP SUGGESTIONS

Buying yoga props is not needed for this series. I will provide you suggestions on what you can use from home for various props.

Click Here to see how to make props from home tutorial video.

If you choose to get props for your own personal practice, some recommendations are:

Yoga bolster
Eye covering
Blanket
RECORDED SERIES COLLECTION

This series will be recorded and made available free of charge for all series members as part of their 4-week membership.

(Please note, this series is not included for free in the All-Inclusive Membership or On-Demand Library Membership but I hope the 40% discount helps make it accessible to you 💕)
PURASE OPTIONS & PRICING

Please click links below to see pricing in your local currency.

Be sure to click: "Book without membership".

40% OFF DISCOUNT FOR ALL ACTIVE MONTHLY NOURISH MEMBERS.

MEMBERS: Please use this promo code during your checkout: Restmember

Please note, this series is not included for free in the All-Inclusive Membership or On-Demand Library Membership but I hope this discount helps make it accessible to you 💕
For more details on this series, press play for video.